About Shotokan Karate Mojo
Karate is the martial art of Japan and is even the art of self defense. Mojo is a style of karate that tremendously offers health benefits. If you want to lead a healthier lifestyle, get into shape, and aims to improve mental health, karate mojo is for you. karate is a matchless catalyst for achieving an ultimate physical, mental, and spiritual state. karate won't just help you get into the best shape quickly but will help you to boost discipline on the food you eat and on the time of rest. In turn, it gives you supreme self-confidence and empowers self-esteem. The purpose of traditional karate is to develop well balanced Mind & Body.
Address
312, 3rd Floor, Setu Square,
New CG Rd, Chandkheda,
Ahmedabad, Gujarat
PIN – 382424
Phone : 94265 73949
We are starting Yoga Training Classes soon.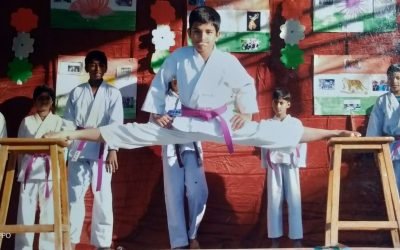 State Level Championship -2019 organized by Shotokan karate association of Ahmedabad